PLEASE SEE THE EXTRA PROBLEM SECTION IF YOU ARE A STUDENT, A FINAL EXAM REVIEW HAS BEEN POSTED
Table of Contents:
-SI Sessions and Office Hours
-A Little Bio About Myself
-Tips and Concept Help
-Extra Problems
-Videos
If you have any questions come to an SI session or leave a comment below. You can also upload any of your helpful resources on the comment section!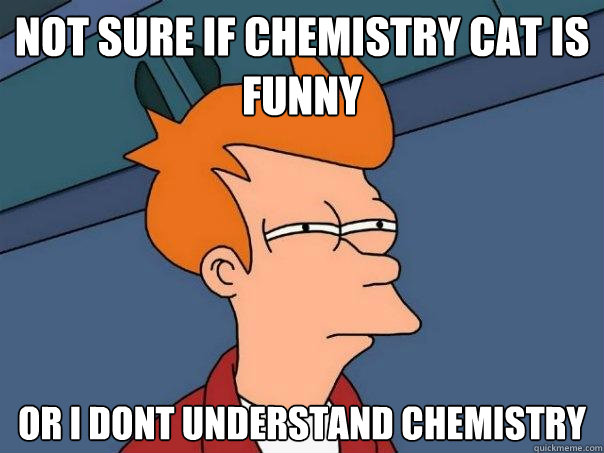 A Little Bio About Myself:
I am a junior majoring in chemistry with a concentration in biochemistry/medicinal chemistry! I know, it's a mouthful to say. I also research in Dr. Grice's (chemistry professor) lab somewhere in McGowan South's 3rd floor. So whenever I am not running my SI sessions, office hours or if I don't have class, you'll most likely find me in the 3rd floor of McGowan South (during business hours)!
Enough about my academic self! I love eating, playing video games and taking naps whenever I can. If you guys have any suggestions on where to eat around Chicago, please let me know! I will also do the same, letting you guys know about the cool and chill restaurants around Chicago!
Anyway, please go to my SI sessions. They are supposed to help you guys with chemistry. Chemistry is a difficult subject and I have been in your shoes with the class.
Don't be chemistry dog, go to my SI sessions!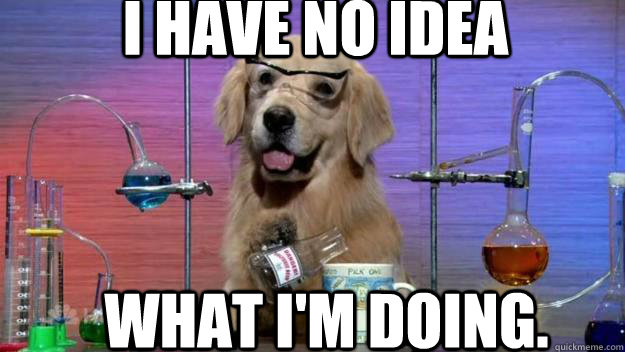 Tips and Concept Help
Gibb's Free Energy (10/21/15)
What does Gibb's free energy actually mean? Well, the most basic meaning that you need to know for general chemistry for Gibb's: Is the chemical reaction useful? Is it spontaneous?
Spontaneity is the name of the game when it comes to Gibb's free energy.
We want a useful reaction, basically a reaction that will require the least amount of work in order for a reaction to happen.
Henderson-Hassel what? (09/23/15)
Henderson-Hasselbalch Equation
The equation pictured above is the Henderson-Hasselbalch equation.
Useful for calculating the pH of buffers! (Which you will learn about on Friday.
A- refers to the conjugate base while the HA refers to the acid.
Fun Fact: this equation is fun to remember. I will say pH is equal to pKa plus the log of A-HA! It's a really lame way of remembering it but it works!
Getting back to Chemistry grind! (09/11/15)
First off, have a reliable periodic table! I would try to use the periodic table with just the elemental symbols and their respective mass. However, if you want a fancy periodic table and geek out, click here.
The quarter also just started, try not to procrastinate. It's hard to catch up if you slack off!
Do the assigned problems from the readings. This is the perfect way to practice and see how much of the material you understand.
Extra Problems
November 10, 2015
Solution to 3rd Exam 4 Review
November 3, 2015
FINAL EXAM REVIEW FROM JOHN, PLEASE START STUDYING NOW
November 9, 2015
Exam 4 Review (1st Version)
Exam 4 Review (2nd Version)
October 27, 2015
Exam 3 Review from John
PLEASE NOTE THAT PROBLEM 10's ANSWER SHOULD ALSO INCLUDE CHOICE D.
October 9, 2015
THESE ARE THE PROBLEMS FROM THE REVIEW TODAY WITH SOLUTIONS.
Problems and Solutions from Exam 2 Session
CHE 134 Exam 2 Review from John
September 21, 2015
CHE 134 Exam 1 Review from John
September 16, 2015
-Calculate the pH of each of the following solutions:
a) A 0.10 M solution of NaOH
b) A 0.0050 M solution of slaked lime, chemical name is calcium hydroxide.
c) CHALLENGE PROBLEM: A solution prepared by dissolving 0.28 g of lime (CaO) in enough water to make 1.00 L of limewater (chemical name is calcium hydroxide).
September 20, 2015
-Give the chemical formula of the salt solutions listed below. Also classify the salt solutions as acidic, basic, or neutral.
a) Potassium Bromide    b) Sodium Nitrite    c) Ammonium Bromide    d) Zinc Chloride    e) Ammonium Fluoride
-What is the definition of a Lewis Acid?
Lewis Acid definition
A Lewis Acid is an electron pair acceptor
[collapse]
-Based on periodic trends, which of the following is the weakest acid?
a) Hydrofluoric acid, HF    b) Methane, CH4      c) Water, H2O    d) Ammonia,  NH3
Videos
November 10, 2015
Types of Radioactive Decay
October 27, 2015
Balancing Redox Reactions
October 14, 2015
Entropy
September 16, 2015
pH, pOH of Strong Acids and Bases
Resonance Structures (Review)